Careers
Join our mission.
Your Loop journey starts here.
Join Us
Our team's commitment is to celebrate each person for who they are and what makes them unique. We embrace one another for what we each stand for, what we're passionate about and the core values we hold dear. At Cariloop, we envision a day when care challenges no longer stand in the way of anyone's ability to be present with their loved ones.
Joining Cariloop means embarking with us on this journey to be mindful of the moments we create for others and to transform the way we care for each other.
Ready to become a Looper? Check out our career opportunities below.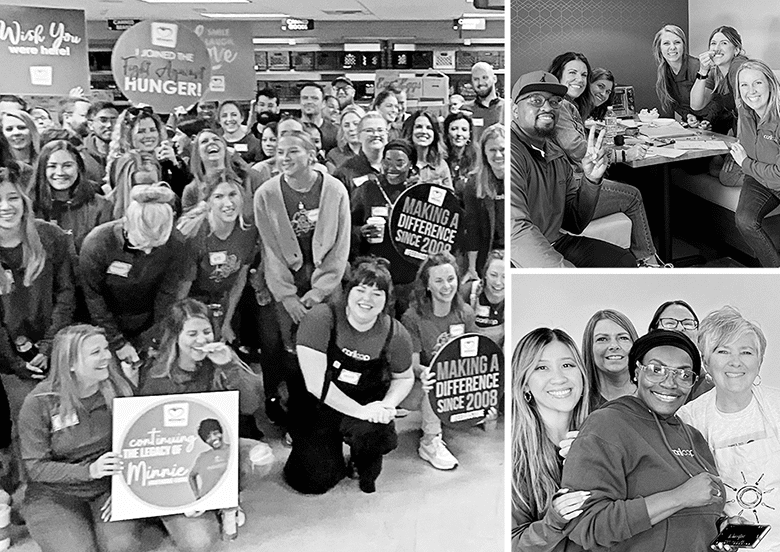 Benefits
Our culture of care begins with our Loopers. To ensure that they and their loved ones are taken care of, we've built our benefits with each Looper in mind. We offer the following benefits to our Loopers:
Medical Insurance
Dental Insurance
Vision Insurance
Health Savings Account (HSA)
401(k) Plan
Time Away Philosophy: We believe time away is critical to the well-being of our Loopers. We offer flexible Time Away for you to take the time needed to be your best self. In addition to observing several holidays throughout the year, we also have Quarterly Mental Health Day to create space for our team to feel their best.
Stock Options – Our Loopers are passionate about what they do and dedicate their talents to our caregiving mission. We provide an opportunity to own a piece of the work we're doing through employee stock options.
Free Caregiver Support through Cariloop – As a Looper, you will have full access to our Cariloop platform to support you and your loved ones as needed.
Remote Work Environment – Our work environment is casual, value-centric, and fully remote. We promise working from home has never been so fun.
Our Diversity, Equity and Inclusion (DEI) Philosophy
Together, we work to embrace and uplift each other through education, empathy, empowerment and our shared mission. We are committed to taking personal and corporate responsibility in our roles, responsibilities, and mission to support DEI initiatives that help to create the global standard for the way we support caregivers, families and each other.
The honest feedback of our Loopers' unique experiences and transparent company data ensure we have the necessary tools to fully embody and remain committed to our DEI Philosophy. Each year, we constructively reflect on our DEI initiatives and data and publish the insights in our DEI report. We use the report to inform DEI goals and initiatives each year for accountability and transparency.
Don't See An Opening That Fits Your Experience?
Check this page regularly for new openings and follow us on LinkedIn for updates. In the meantime, please feel free to submit your resume. We so appreciate your interest in joining the Loop!
Recruitment Fraud Alert
Recruitment fraud schemes are becoming increasingly common.
Learn about how to identify them.